District 135 families also given option of blended or fully remote learning, board approves
D135's reopening plan follows suit with blended and remote optionality given to District 230 families under its plan approved earlier Thursday night
Orland School District 135 families can choose either blended learning or fully remote instruction for the fall semester, according to the district's reopening plan approved by the Board of Education in a special meeting Thursday night.
The board's decision came a few hours after District 230 also voted to give families optionality for the fall semester. More details of the Consolidated High School District 230 plan can be found here.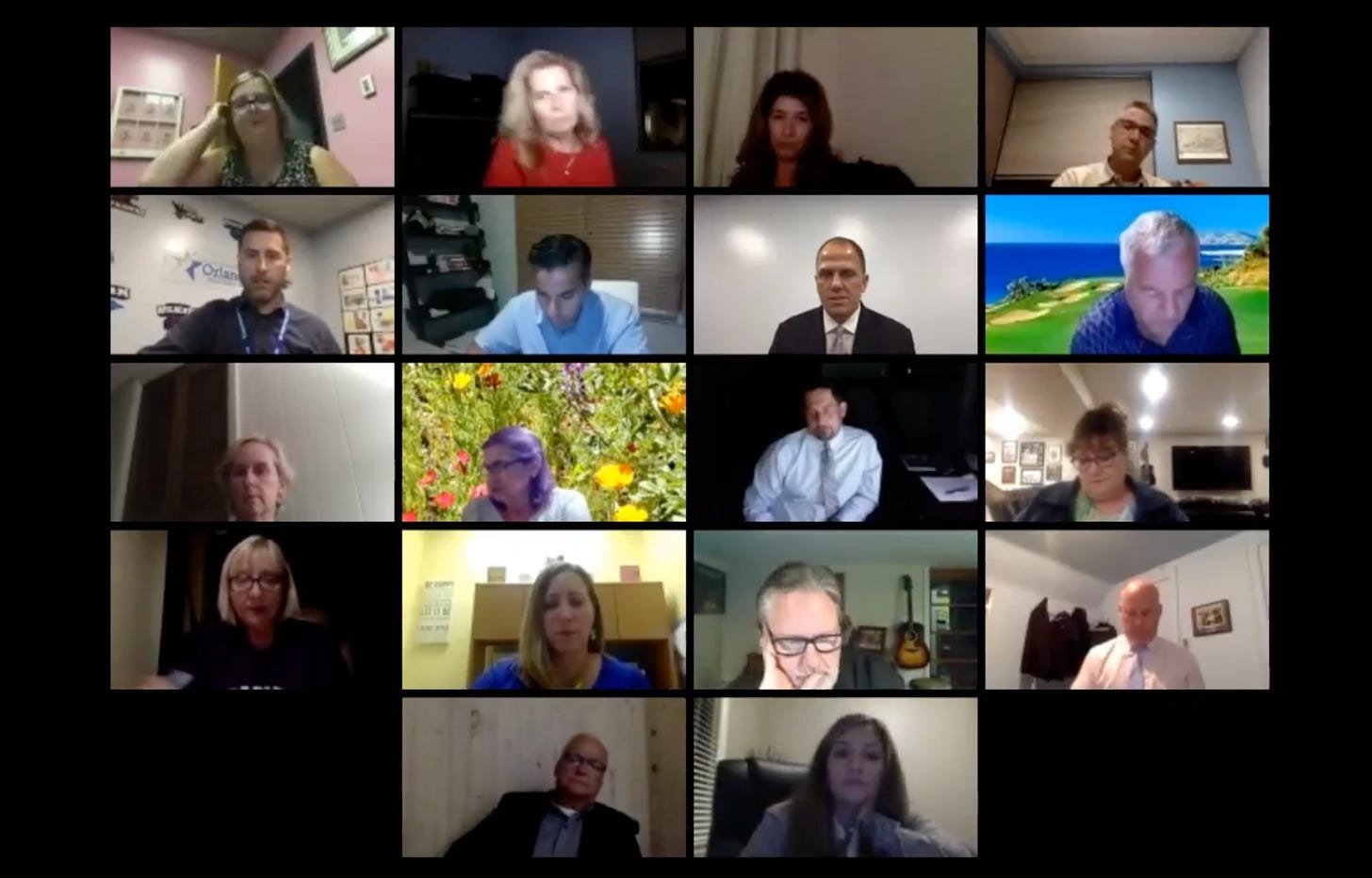 Screenshot of District 135 Board of Education special meeting on July 23.
The District 135 board voted 5-1 in favor of the plan, with Secretary Sandra Kulak casting the lone dissent and board member Tara Schreiber not in attendance.
During the meeting, Kulak said she favored the fully remote plan because she wants to see Orland Park's coronavirus case numbers trend toward flattening before allowing schools to reopen. Orland Park's case numbers have risen to 467 in the 60462 zip code and 240 in 60467, according to state data.
"I don't want to go through all of this anguish and make a decision, and look back and say, 'Well, we only lost one child.' I couldn't live with myself. I couldn't. And what if that child is your child?" Kulak said during the board's discussion prior to the vote.
Board member Dave Shalabi emphasized there are about 5,000 kids in the district that are being impacted by the board's decision. "Do not just think about your family," he said.
As part of the plan approved by the board, families will be allowed to let their children either remain fully remote or partake in blended learning. Under the blended learning option, students will attend in-person classes two days a week and three days every other week on an alternating Friday basis. Students will be split into A and B groups.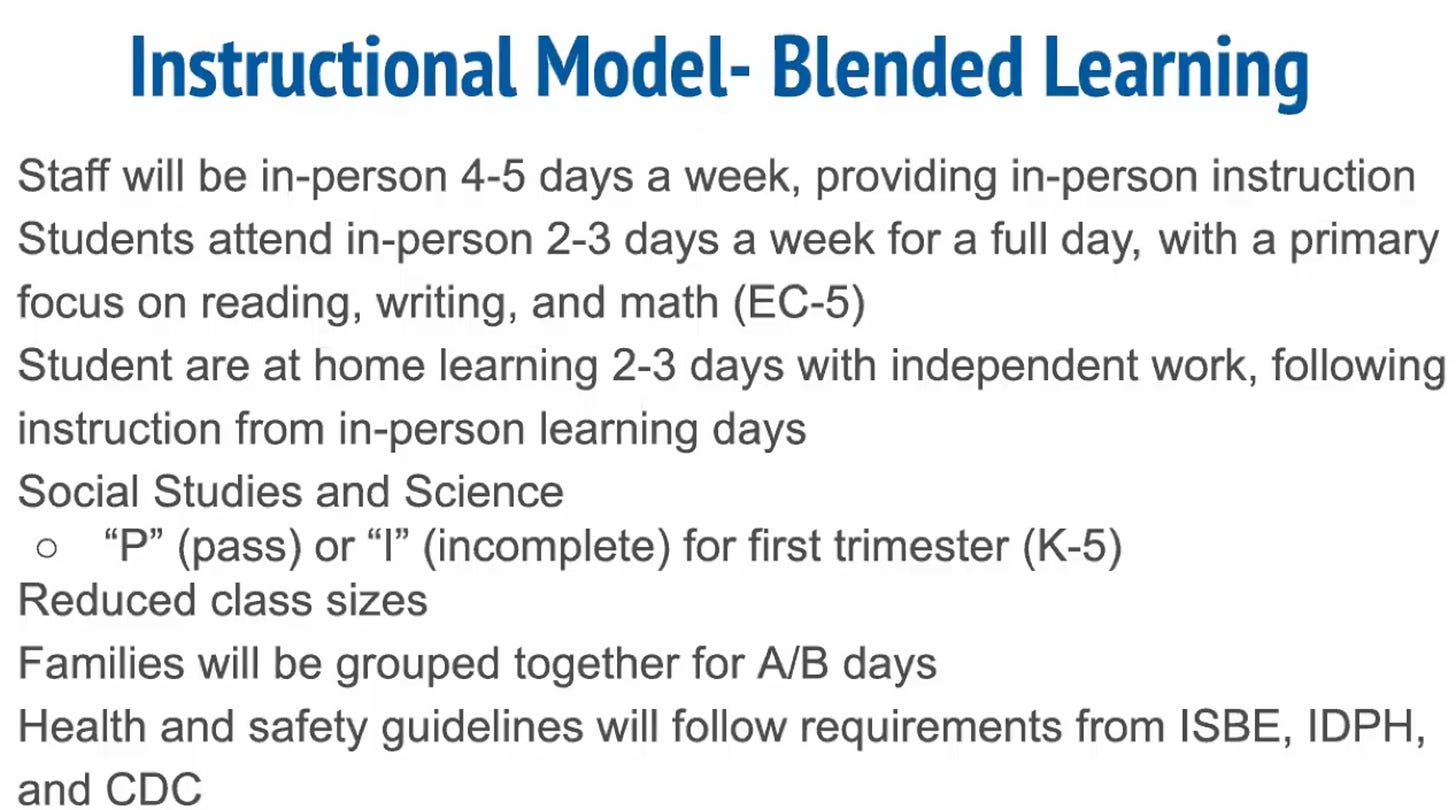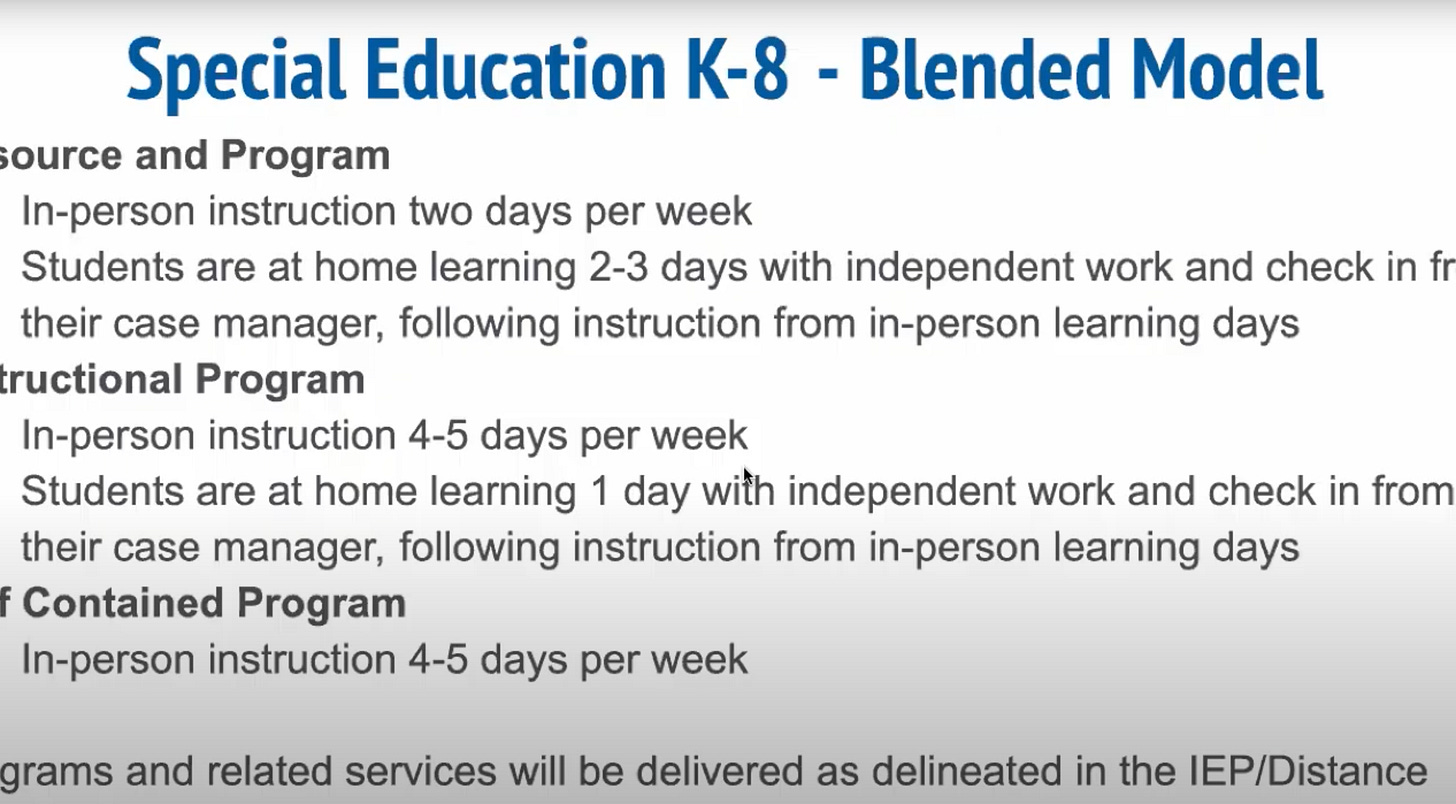 Screenshots of District 135's blended learning model
For students who decide to go the fully remote route, the district emphasized instruction will be more structured this fall than last spring.
Under the Illinois State Board of Education guidelines in March, schools could only require up to three hours of student-teacher engagement per day, based on grade levels. Now, under June guidelines, students will be required a minimum of five hours of instruction and school work each day, the district said in its presentation. Schools will return to district grading practices, attendance will be recorded and live video instruction will be delivered.
Following last week's Board of Education meeting, the district sent out an additional survey to families and staff to gather more feedback. Out of more than 4,000 responses, 41.7% of families chose the fully in-person option, 33.7% wanted blended and 24.7% selected fully remote in regards to the prompt: "Assuming appropriate safety measures are in place, what is your preference for how your child returns to school in the fall?"
While fully in-person was the most popular choice among families, it was the least favored by district staff. Out of more than 500 staff responses, 40.3% chose blended, 32.4% wanted fully remote and 27.4% selected fully in-person.
According to the survey results, 59.9% of staff said they were "comfortable returning to work in-person." About 31% said they were "not comfortable returning to work but have no medical reason that prevents me."
For students who choose the blended option, about 51% will get to school via bus, 43.6% will ride in a family vehicle and 5.4% will walk or bike to school, according to the survey results.
As part of the blended model, most classrooms will have 13 desks and a teacher's desk, with about six feet between them.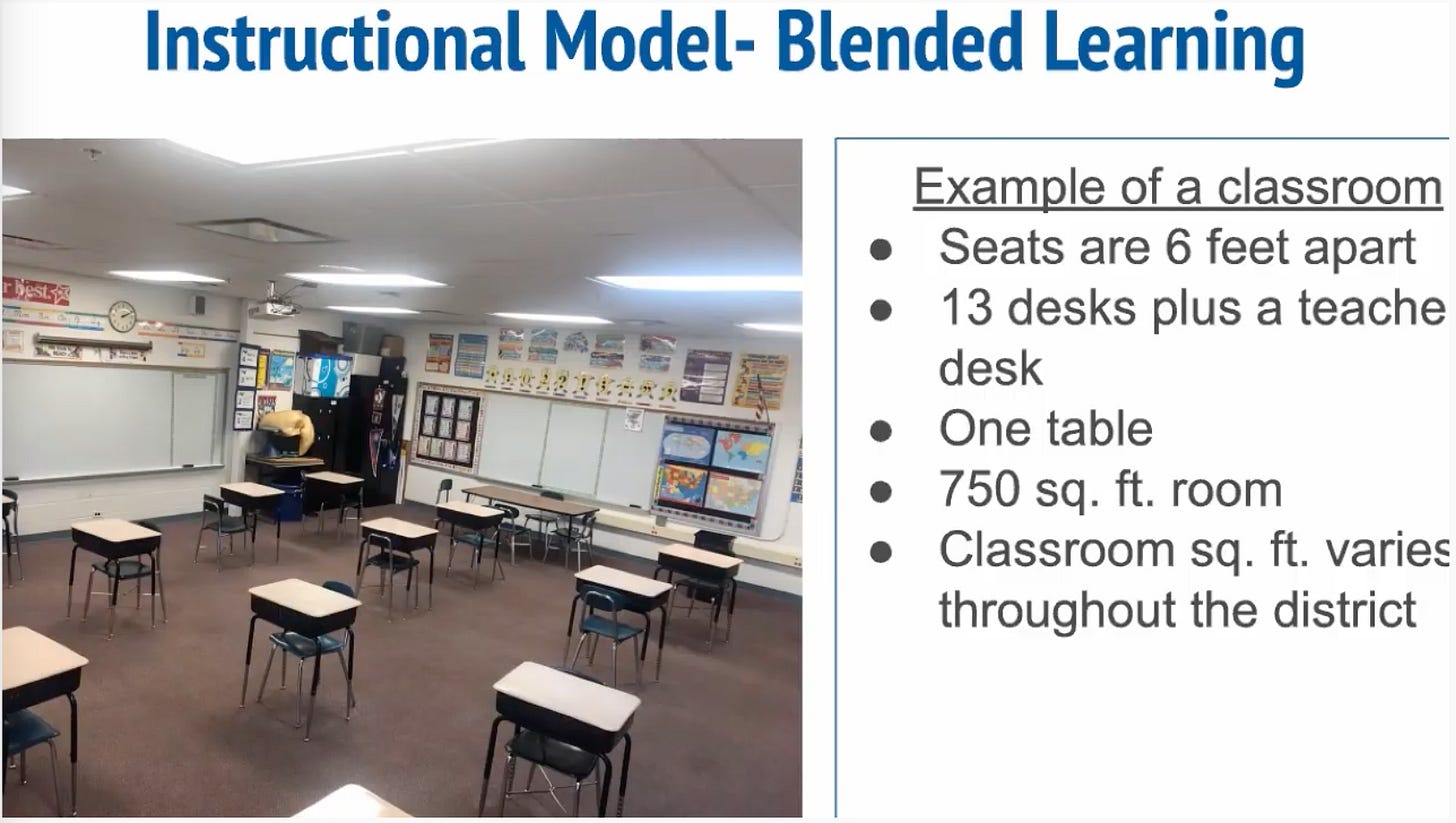 The board chose not to approve a fully in-person option. To go fully in-person, the district would've likely needed to hire 40 to 50 additional teachers to reduce class sizes to about 20 students to follow safety measures, Superintendent John Bryk told the board.
Fully reopening would've been quite difficult with regard to social distancing and would strain the district's ability to find an additional 40 to 50 quality teachers, Bryk said.
"We would not be hiring people up to our standard," Bryk said. "We would be hiring warm bodies with certificates that passed their background checks."